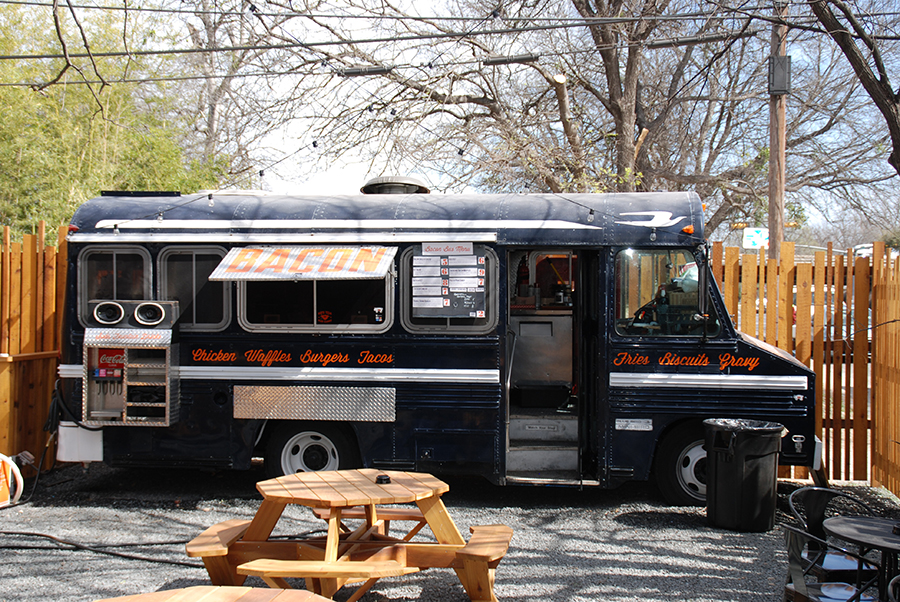 So you've had a great idea – you love tacos, or barbecue, or dumplings, or some other great food, and you're pretty good at making it. You should totally start a food truck! Maybe so…and maybe not. The food truck business is competitive, expensive, and often a fuller-than-full-time gig. It's not for everybody, and hundreds of food trucks close each year because they turn out to be financially unsustainable or too big of a time commitment. However, when everything falls into place, a food truck can turn out to be a very lucrative enterprise that becomes woven into the fabric of the community. Before you make any solid decisions one way or the other, consider the following information…
If you live in an area that already has a lot of food trucks, it's likely that most of the basic mobile food groups are already covered. There may already be a taco truck, a sandwich truck, a coffee truck, a barbecue truck, an ice cream truck, and a cupcake truck. If you want to join the fray, you'll either have to sell something totally new or find a way to make your dishes stand head-and-shoulders above the crowd. If there aren't many food trucks in your area already, it may be due to the high cost of local permits, overly strict zoning and parking regulations, or a lack of interest from the potential customer base. Before you invest any money or any significant time into making your food truck dream a reality, do yourself a favor and do some serious research on all of the issues listed in this paragraph, and then decide whether or not you can afford put in the money or work once you know how things stand.
Running a food truck is an enormous financial commitment. There's just no getting around that. Even a used vehicle will cost you tens of thousands of dollars, and then you'll likely need to have it remodeled and/or repainted to meet your specific needs, plus you'll have to pay for gas, parking permits, regular maintenance, and repairs. You'll have to purchase all the ingredients you'll need, and due to the limited storage space in a food truck, you may not be able to buy them in bulk like a regular restaurant, which may mean you'll pay more over time. You'll have to buy goods such as cups, napkins, and utensils. You'll need insurance and food safety permits, business cards and advertising materials. And you'll probably need employees too. You may be able to run the truck all by yourself at first, but if business takes off, you'll most likely need to spend your days doing chores such as making calls and answering emails, and you'll still need someone to cook and serve the food.
Like any small business, there's always one more thing on the to-do list. From advertising to in-person promotion, from paying bills to drawing up a staff schedule, from hiring new employees to making sure that they're properly trained, from interacting with customers in person and via social media, it will seem like the work is never done. Expect no vacations and minimal holidays, at least for the first few years. Depending on how you run your business, you may put a lot of miles on the food truck, and you'll likely put a lot of miles on your regular car from running errands. But if you're willing and able to put in the time, chances are you won't regret it.
Operating a food truck is certainly not for the faint of heart, or for someone who's only partially committed to the goal. But if you have the money, the time, and the drive, you can build a business that you love and that other people love. And JDK Creations is here to make your life simpler with wonderful, affordable food truck remodeling in Austin!